Living Arrows Week 33/52 (2017) – Sunday Funday!
|
Welcome back to one of my favourite parts of the week, where I share with you beautiful people another instalment of Living Arrows.
For those not familiar it is a weekly series hosted by the lovely Donna Wishart of What The Redhead Said where parents are invited to share and capture moments in their little's childhood. We've missed the last 3 weeks installments due to life taking over but making a conscious effort to document Eco's childhood more. Here's what Eco got up to last week.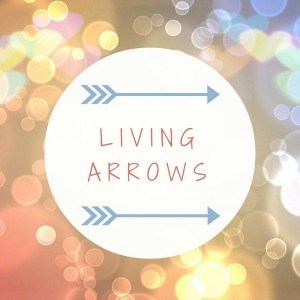 The #LivingArrows project originally took it's name from a poem by Kahlil Gibran…
"You are the bows from which your children are sent forth"
Week 33
Little Eco and I enjoyed a wonderful Sunday together. Daddy worked a night shift and needed to catch up on some sleep so I decided to pass by our local park where there was another pop up funfair before proceeding to carry on with our day running errands.
To my delight the inflatable bouncy castle at the pop allowed Eco on providing he was supervised by me. Given that Eco has just discovered how to jump he didn't waste no time practising this new skill. He was a little weary of the other children running around near him and, on occasion, clinged to my side as he disliked being knocked off his feet by the movement of others.
We enjoyed bouncing around for about 5 minutes before opting to come off. The above image was a selfie attempt (gosh how I loathe that word!) but LOVE it so much even though neither of us are looking at the camera. It perfectly captures the contentment and love we share for one another (apologies for being so soppy!).
We shared an ice-cream (his first cone would you believe) before carrying on with our day running errands in the glorious sunshine. Sometimes it is the simplest of things in life that has the biggest impact and yesterday was a prime example of that.
I am off to check out (and play catch up) on what the other #LivingArrows members and their little's have been up to. Be sure to check back next week Monday to see what Eco got up to in Week 34.
Google+