Living Arrows Week 26/52 (2017) A Sudden Change In Behaviour
|
Welcome back to one of my favourite parts of the week, where I share with you beautiful people another installment of Living Arrows.
For those not familiar it is a weekly series hosted by the lovely Donna Wishart of What The Redhead Said where parents are invited to share and capture moments in their little's childhood. Here's what Eco got up to last week…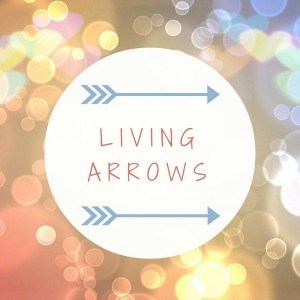 The #LivingArrows project originally took it's name from a poem by Kahlil Gibran…
"You are the bows from which your children are sent forth"
WEEK 26
As little Eco fast approaches 16 months I am noticing a change in his behaviour. My usual placid, affectionate and polite prince is, by the day, becoming more defiant, strong willed and very vocal (high pitch screeching, shouting and crying when he doesn't get his way).
He only says a handful of words at present so one assumes the sudden change of behaviour is more to do with his growing frustrations at not being able to communicate his needs to Daddy and I coupled with a phase or developmental leap he is/about to go through? (just thinking out loud hear)
In a bid to reduce his frustrations and tantrums I have been self teaching Eco Makaton sign language since the beginning of this month to help us communicate more effectively during the pre speech stage and it appears to be a hit with our little. His tantrums are less frequent (they still happen from time to time) and Eco is noticeably happier knowing he can communicate via simple signs. He beams with delight upon signing a word or phase successfully.
For those with older babies and children I'd love to know what methods you used to communicate with your little during the pre talking stage?
Check back next week to see what Eco got up to in Week 27.
Google+