Living Arrows Week 22/52 (2017) Eco's First Play In The Sand
|
Welcome back to one of my favourite parts of the week, where I share with you beautiful people another installment of Living Arrows. 
For those not familiar it is a weekly series hosted by the lovely Donna Wishart of What The Redhead Said where parents are invited to share and capture moments in their little's childhood. Here's what Eco got up to last week…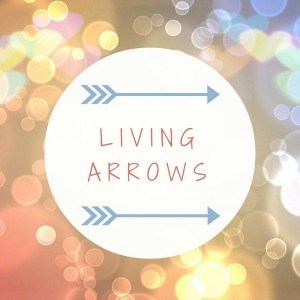 The #LivingArrows project originally took it's name from a poem by Kahlil Gibran…
"You are the bows from which your children are sent forth"
Week 22
On Monday 22nd May I turned 32 and rather than do some special to mark turning another year old, this year I decided to have a quiet one and spend the day like I usually do with my two favourite boys.
Eco and I attended his usual heartbeeps toddler class at 9:45am and such was the glorious weather we stayed on at the park within the premises after his class had ended.
Eco kept walking over to the sandpit and despite my best attempts to redirect his attention to the swings and slide (which he usually loves) he was clearly disinterested and made his feelings known that he wanted to explore this new golden haven by yelling 'Naaaaawww' in his high pitched voice!
Assessing the current situation he clearly wasn't dressed to be playing in the sand and I was admittedly apprehensive about giving into his request as he hadn't experienced sand before.
Eco was clearly drawn to the sandpit so rather than struggle to redirect him elsewhere I decided to let him explore whilst he took an interest.
Shoes and socks removed and rolling up his stretchable jeans, I took Eco in my arms, picked up some sand and placed his small hand in mine so he can get a feel for different texture.
His face squished up at first whilst letting out a nervous giggle but after a few more times of touching the sand with his hands he became used to the new sensation and signed down (pointing down) for me to put him on the ground.
Following my Son's lead I did just that and watched his face light up as he felt the sand between his toes.
Not content at just sitting and standing up, Eco surprised me by confidently walking through the sand to the other side. He then dived onto his belly (which he found hilarious), got back up and attempted to run back to me, falling a few times in the process.
Eco was in his element in the sand, switching from playing with a toy car he unearthed, playing with another babies spade and purposely diving on his belly again and again. It was clear he was having ALL THE FUN 🙂
I think we spent at least 20 minutes in the sandpit before he started to show signs of being tired, accidently getting a few sand grains in his eye whilst rubbing them which obviously caused a few tears.
Sand grains removed by gently removing with my reusable wipes, I put him in my sling where he nursed himself to sleep.
Whilst walking the 20 minutes back home, I counted my blessings for everything that I have, my little family included.
After what was a lovely family focused day we unfortunately woke up the next morning to the utter devastation of the Manchester attack at concert filled with kids and family at killed 22 people.
At times like these I often wonder what kind of crazy world have I brought little Eco into and my heart is still heavy and filled with sadness knowing innocent families have been destroyed through the actions of a individual.
If you don't already do so beautiful people, CHERISH EVERY SINGLE MOMENT you have with your loved ones as you never know what is around corner. The next few minutes are not guaranteed yet alone the next hour, day, week, month or year. That's why you'll always hear me say (in this case type) please god.
Check back next week to see what Eco got up to in Week 23 please god.
Google+