Living Arrows – Week 11/52
|
I'm admittedly playing catch up once again after falling behind on publishing my weekly Living Arrows installments hosted by Donna Wishart of What The Redhead Said so here is what Eco and I have been up to over the last 4 weeks…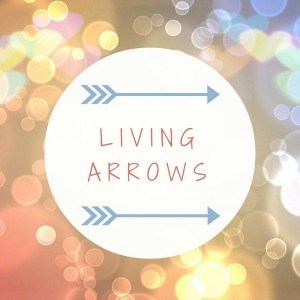 The #LivingArrows project originally took it's name from a poem by Kahlil Gibran…
"You are the bows from which your children as living arrows are sent forth"
WEEK 8
I'll openly admit that I'm struggling  to strike the balance of writing regularly and being active across my social media platforms whilst juggling motherhood, maintaining my relationship with my significant other, keeping the house clean, living in the now and enjoying life creating lasting memories each day with my Son. I also forget to take pictures! That said I genuinely have high hopes of eventually  getting the balance of all of the above right.
WEEK 9
Tuesday 28th February was the day my baby boy reached the biggest baby milestone of turning a whole year old and had three separate celebrations planned to mark the momentous occasion.
On Eco's actual birthday, the three of us had a quiet one staying indoors, playing games, taking photos, looking back through the many images taken over the course of the year whilst tucking into a gorgeous birthday cake my Mother In Law ordered especially for Eco.
Friday 3rd March was Eco's joint 1st birthday toddler party at a soft play venue with his friend from baby group accompanied by 8 other Mother's and their babies, all of whom we met at our local Sure Start Children's Centre during Baby Sensory class.
I count myself quite fortunate that Eco and I have both made friends locally. All of the children in attendance are very close in age which is lovely as our babies have become familiar with one another and could quite possibly be nursery and primary school buddies should we all happen to remain living in the area following the years to come.
It was lovely to have had a fantastic day with friends and their gorgeous babies celebrating Eco and Little Miss M's birthday.
Saturday 4th March was also Daddy's birthday so the entire family gathered at Eco's grandma's house to celebrate.
Week 10
Now that my little Eco has mastered the skill of walking around unassisted there is literally no stopping him! His ever inquisitive nature often means he takes an interest in everything but his toys and can often be found attempting to start the dryer, open its door and throw the contents on the floor before putting them back in again. It's really funny to watch 🙂
Week 11
Now that Eco is walking around and comfortably turning in different directions my O/H and I collectively decided it was time to purchase his first ever pair of shoes!
Up until this point Eco has always worn socks if out and about or barefoot at home as we wanted his tiny bones in his feet to develop and form naturally.
The shoes I purchased were the crawling and cruiser type, perfectly suitable for those first steps and are soft at the soles with added grip which also bends with their feet.
Eco will only wear these when at various baby groups and classes we attend each week as the floor surfaces are very slippery when wearing only socks and wouldn't want him to have an accident whilst he's still learning to walk.
Now that I have caught up with the Living Arrows project (again!) I have the best intentions to continue posting these weekly installments on time every Monday please god.
Check back tomorrow to find out what Eco got up in Week 12.
Google+