Living Arrows – Week 7/52
|
As I sit here typing this week's installment of Living Arrows hosted by the lovely Donna of What The Redhead Said,  with my Son sound asleep on my chest, it dawned on me that in just 9 days time my little Eco will be one year old please god!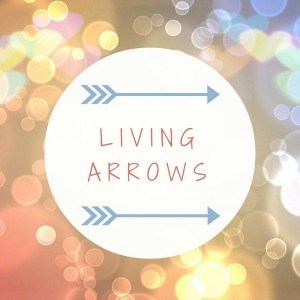 The #LivingArrows project originally took it's name from a poem by Kahlil Gibran…
"You are the bows from which your children as living arrows are sent forth"
WEEK 7
It honestly feels like yesterday when I recall the memories of my pregnancy, housing my baby in my womb for exactly 9 months according to my date of ovulation (not my guess date), being completely and utterly IN LOVE with a person I had yet to meet and establishing an unbreakable bond with my then unborn child.
Fast forward 11 months and 21 days later and Eco is an uber active, super curious baby who loves to explore, who flashes his beaming smile to most people that comes up to him when wearing him to say hello and who absolutely LOVES his food, not turning his nose up at anything we give him…. dark leafy green smoothies included!
He can now take 12 steps unaided, and double this figure when holding his tiny hand as I walk with such pride right beside him around our flat. I've learnt through experience not to make a fuss whenever he goes that little bit further as it will often distract him causing him to fall.
I've also observed a noticeable change in the way he now plays with his toys and can almost see his little brain ticking inquisitively as he attempts to figure out the world around him.
At the moment, he is fascinated by his soft teddy bears that make noise (MyPal Violet, Ewan The Dream Sheep and Whisbear The Humming Bear in particular ) and is no longer content with just listening to the sounds and clapping/ dancing along.
For the best part of a week now, he has taken a liking to listening tentatively to where the sound is coming from, cleverly detecting it, turning the soft teddy's on its back, and somehow managing to open the secured velcro before finally digging out the prized battery after a few attempts (as pictured above).
As we fast approach that very special day of him turning 1 please god, part of me is excited at the times ahead where he'll soon be able to interact with us etc but will openly admit that I am desperately going to miss the 'baby baby' he once was. With this mind…
Dear Time, please SLOW DOWN!!!
Yours Sincerely,
The Mother Who is mourning the very fact that her boy is growing up far too quick for her liking.
Google+