Living Arrows Week 29/52 (2017) – Displaying Love and Affection
|
Welcome back to one of my favourite parts of the week, where I share with you beautiful people another instalment of Living Arrows.
For those not familiar it is a weekly series hosted by the lovely Donna Wishart of What The Redhead Said where parents are invited to share and capture moments in their little's childhood. Here's what Eco got up to last week (note I didn't document anything during Week 28 due to receiving sad news about a family relation's young child).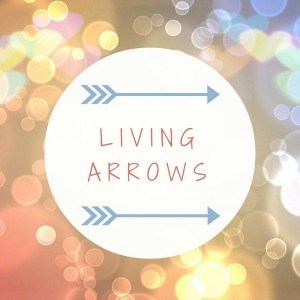 The #LivingArrows project originally took it's name from a poem by Kahlil Gibran…
"You are the bows from which your children are sent forth"
Week 29
Eco has been displaying an abundance of love and affection lately, and not just to Daddy and I but to other children too!
He has always been a very caring baby but when he wants to make his feelings known, he'll come up to you, wrap his arms tightly around your neck and plant the biggest wet kiss on your cheek whilst making a loud MWAAAHHH sound. It seriously is the sweetest thing to receive from my little and he'll do this often throughout the day.
His fascination with bubbles continues to grow, and I managed to capture his pure delight at our local Hartbeeps class last week.
Whenever he sees them he'll shout 'bubbas' before letting out a high pitched 'POP' whilst popping them. I think one needs to invest in those Gazillion machines I have seen advertised on TV for some future outdoor fun!
I know I say this all the time but my boy is growing up so fast and it is a real pleasure to be at home with him witnessing his growth and development.
Do check back next week to see what Eco got up in Week 30.
Google+