Living Arrows Week 21/52 (2017) First Funfair Visit
|
Welcome back to one of my favourite parts of the week, where I share with you beautiful people another installment of Living Arrows. 
For those not familiar it is a weekly series hosted by the lovely Donna Wishart of What The Redhead Said where parents are invited to share and capture moments in their little's childhood. Here's what Eco got up to last week…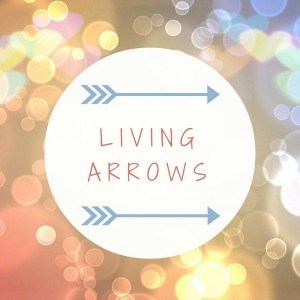 The #LivingArrows project originally took it's name from a poem by Kahlil Gibran…
"You are the bows from which your children are sent forth"
Week 21
We were very fortunate to have had a pop up funfair visit our local park and so on the eve of my birthday (Sunday just gone) and the last day of the fair, I took Eco along  to see what rides he could go on (if any).
Whilst many were not toddler friendly, there were to my surprise a couple of rides that looked safe enough for Eco to go on. The first was a merry-go-round which was on a flat surface and had numerous colourful carriages, cars and trucks.
Having watched this ride in action for 10 minutes before deciding weather Eco would be ok or cry, the owner informed me that I could actually get on board and stand next to my Son.
Mind put at ease I placed Eco in the only car that had a baby safety harness, strapped him in and eagerly waited for the ride to start!
Unsure how Eco would react once we got moving I got the camera out ready to capture the special moment so Daddy could see once we got home 🙂
Before I could set the camera to record we were off and as you can see Eco absolutely LOVED IT!
This wasn't surprising as Eco is naturally a little thrill seeker who giggles hysterically when being pushed on a swing, going down a slide or whenever Daddy or I play a game of throwing him in the air.
I tried him on one other merry-go-round but this time it had a little bump to go over and more disappointingly, I was not allowed on with him.
Watching nervously by the side with camera to hand, Eco did last the whole two minutes but could see in his face he wasn't as comfortable as he was on the first ride he went on with me.
With bedtime looming we walked around for a bit before making the short walk home.
Life is for making lasting memories with those closest to you and have nothing but gratitude for having the opportunity to make memories with my mini every single day x
Check back next week Monday to see what Eco got up to in Week 22!
Google+