Living Arrows Week 14/52 (2017) Eco's 1st Year MMR Vaccinations
|
Welcome back to another installment of Living Arrows, a weekly series hosted by Donna Wishart of What The Redhead Said where parents are invited to share and capture moments in their little's childhood.
I find it a fantastic way of documenting Eco's milestones, his day to day or new skills he has learnt whilst also being something to treasure and look back on once the year is out please god.
Here's what Eco got up to last week…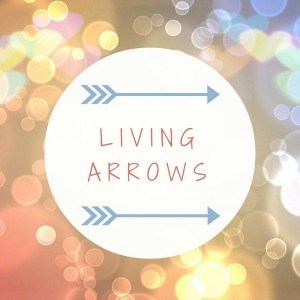 The #LivingArrows project originally took it's name from a poem by Kahlil Gibran…
"You are the bows from which your children as living arrows are sent forth"
Week 14
Last week was Eco's 1st set of MMR vaccinations. These are ideally given to children as close to their 1st birthday but with Eco contracting a viral infection seven days after he turned 1 and lasting 2.5 weeks, I pushed his vaccinations to the end of March to give his body time to  fully recover.
For those that know me personally would know how anxious I was in the lead up to Eco's appointment with the nurse. It wasn't so much the vaccinations itself as Eco would cry for a few seconds then be over them. It was more the side effects that followed that Eco always struggled with and this time around was no different.
Within minutes of leaving the Dr's Surgery, nestled tightly against my chest as I wore him facing me in his soft structured baby carrier, he rooted to nurse and once latched fell asleep instantly for 1.5 hours. This was unusual behaviour given that it was 9:45am. Eco's only nap during the day is between 12pm-1pm upon waking up at 7am every morning.
This was followed by another 2 hour nap at his usual time of 1pm and a further cat nap 4pm before eventually turning in for the night at 6:30pm.
He awoke the following morning with a fever, runny nose and crankiness on a next level from the pain at the site of the injections (two in both upper parts of the thigh) This lasted a few days with Eco eventually getting over the worst over the weekend just gone.
Plenty of Mummy and Daddy cuddles, nursing and fresh air seemed take his mind off the discomfort he was feeling.
It's great that Eco is now back to his usual active, bubbly and chatty self. Immunisations really do take it out of him.
An unexpected delivery also came last week in the form of Eco's highchair and as a result has been busy practising feeding himself with his stainless steel fork and spoon.
Check back next Monday to see what Eco got up to in Week 15.
Google+